Dear colleagues, collaborators, and friends,
we hope you received your personal UbiSys ornament assembly set. With this kit, we would like to thank all of you for great collaborations and memorable moments in 2022.
In order to fully enjoy the UbiSys Christmas experience, these seven quick steps will guide you through the rather intuitive assembly: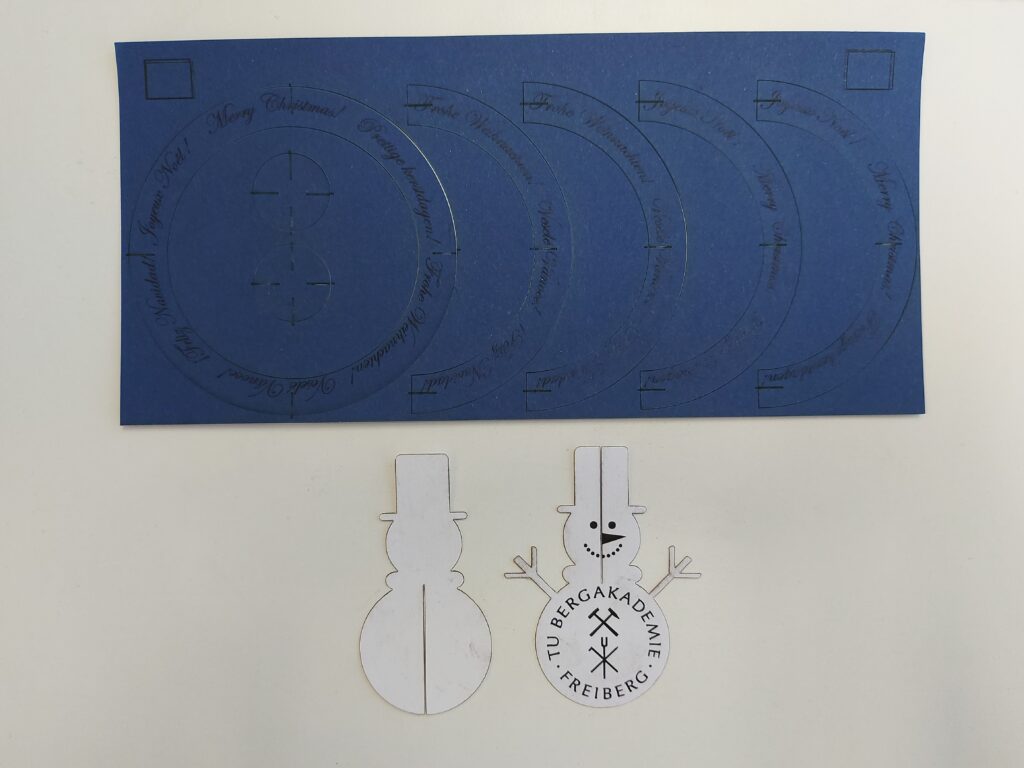 Step 1: Extract the big circle, the two small ones and the four semicircles out of the blue paper.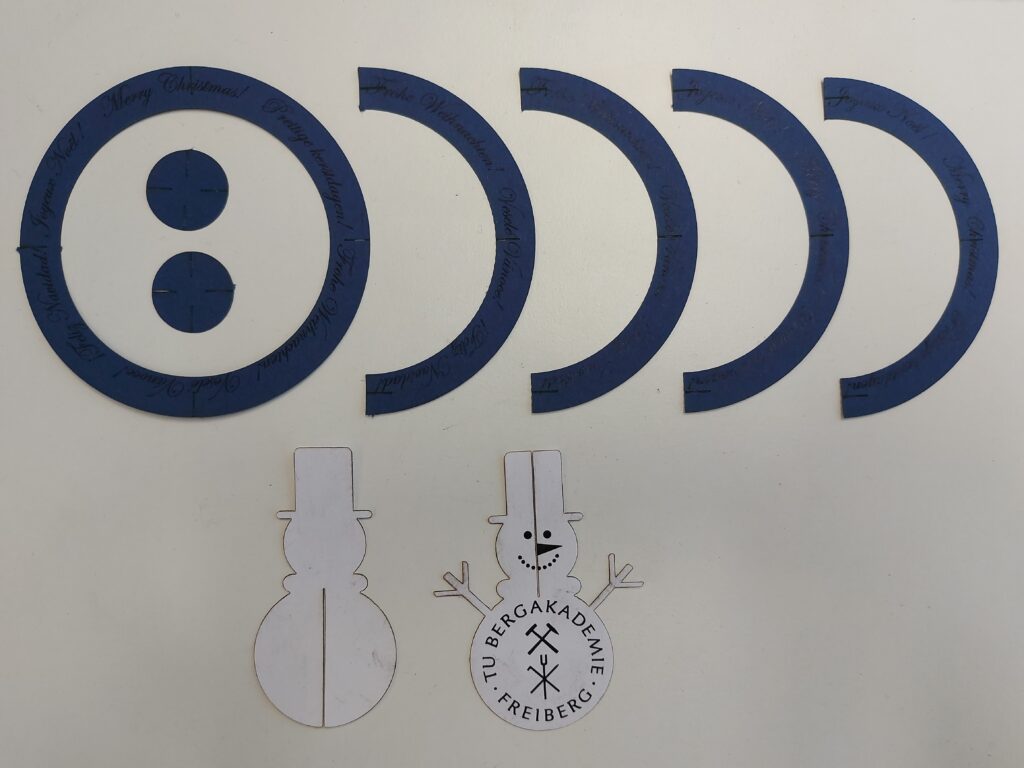 Step 2: Put one of semicircles in a cut of the big circle and add the two small circles into the two remaining cuts of the semicircle.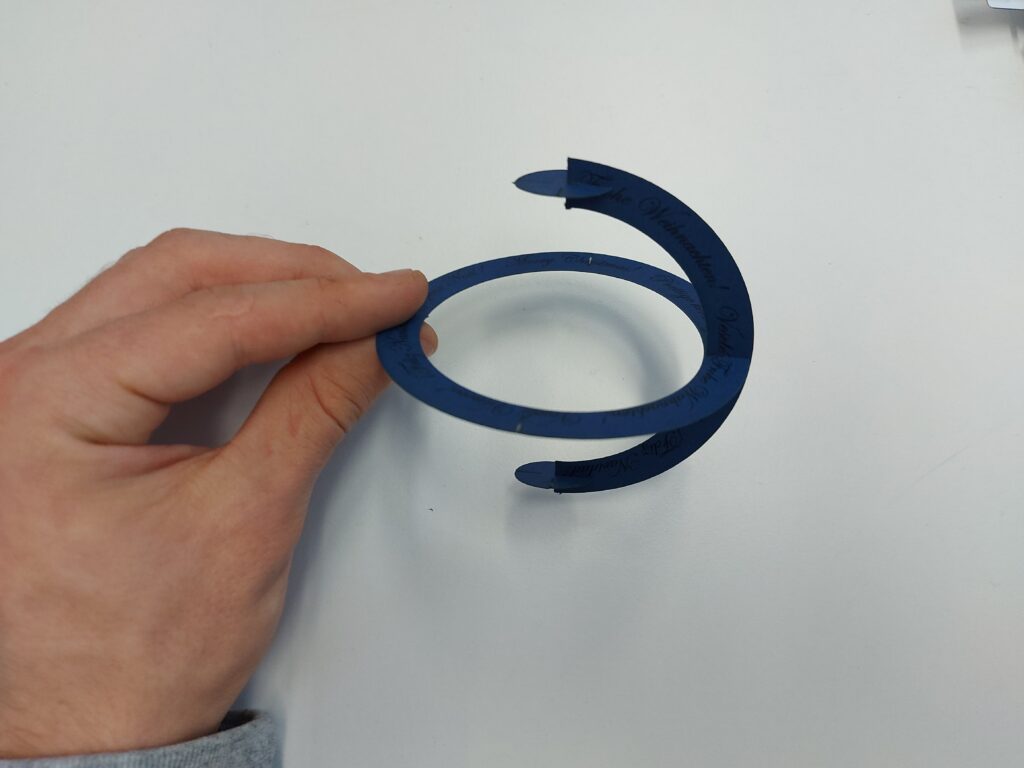 Step 3: Add another semicircle on the opposite side, that two circles result.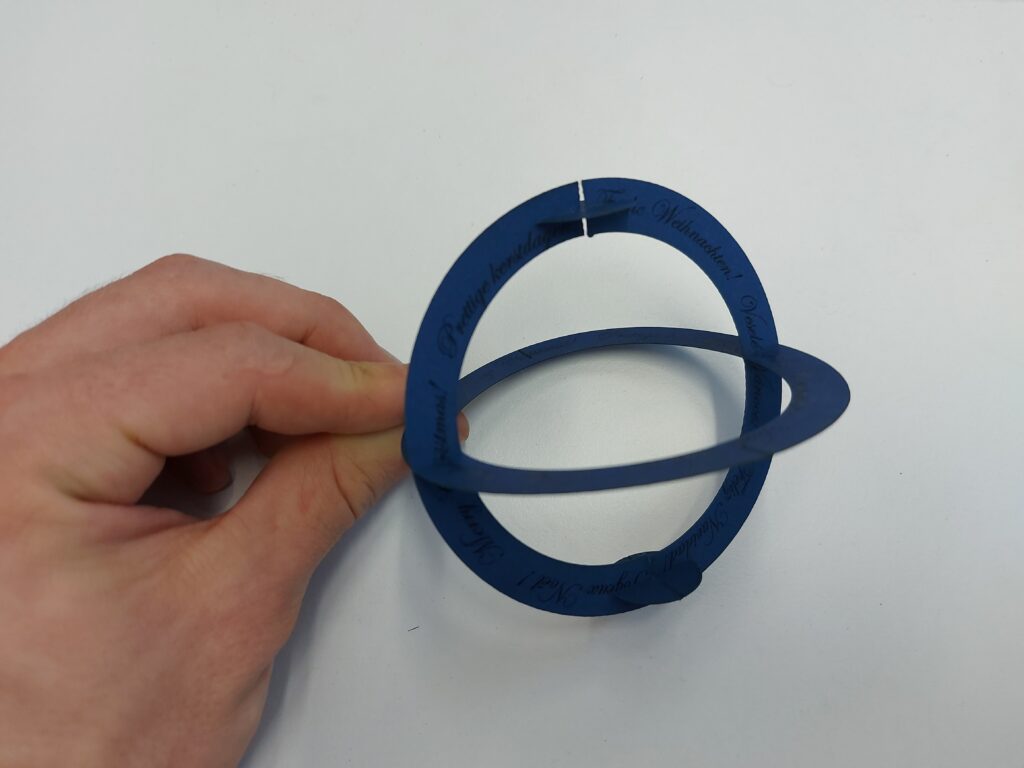 Step 4: Similarly to step 2, insert another semicircle into the big and the two small circles, leaving only one missing side.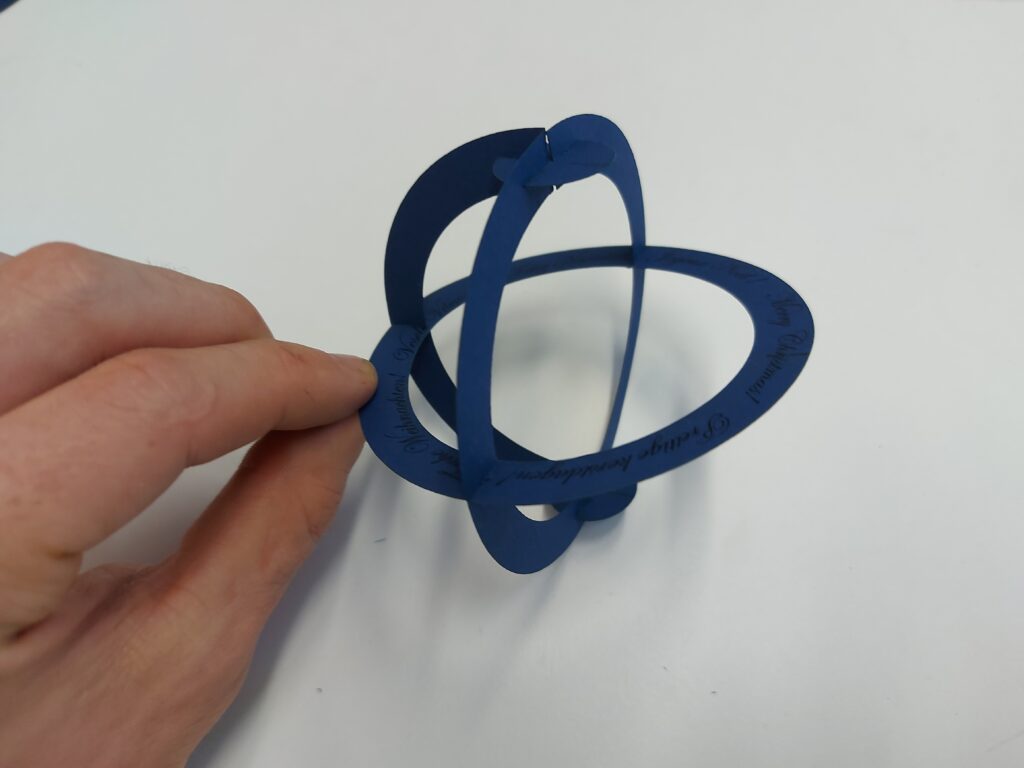 Step 5: Now take the parts of the snowman, put it together and use the open side of the Christmas ball to place the snowman in the crosses, that are built by the ends of the semicircles.
Step 6: Close the Christmas ball by adding the last semicircle.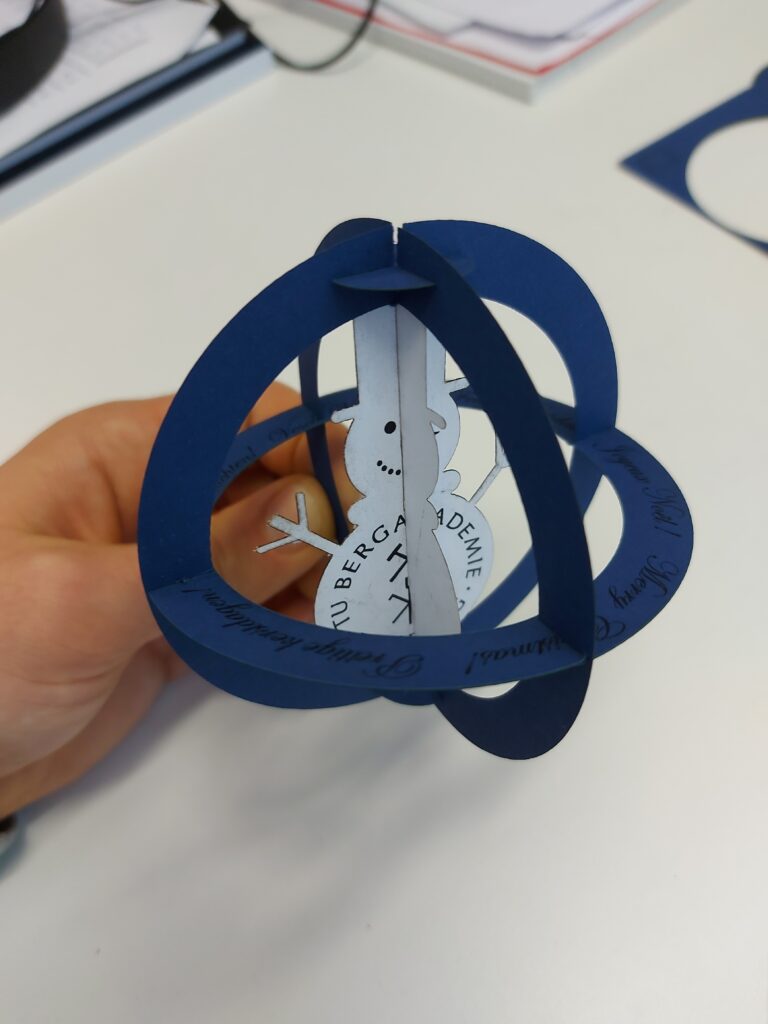 Step 7: Use the string to hang up your Christmas ball at your Christmas tree.
Well done!
We are curious about your accomplishments and are happy to receive a photo of your own Christmas ball. Feel free to email it to us or to share your results with us on social media.